Note
Go to the end to download the full example code or to run this example in your browser via JupyterLite or Binder
Plotting Glyphs (Vectors or PolyData)#
Use vectors in a dataset to plot and orient glyphs/geometric objects.
Glyphying can be done via the pyvista.DataSetFilters.glyph() filter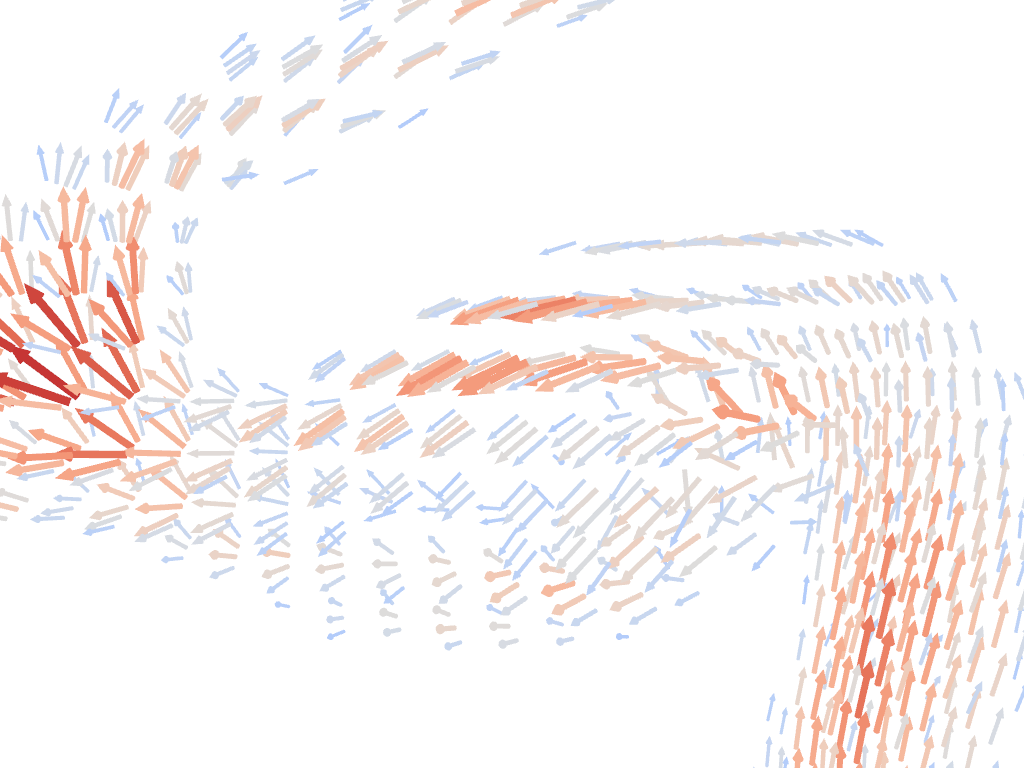 Another approach is to load the vectors directly to the mesh object and then access the pyvista.DataSet.arrows property.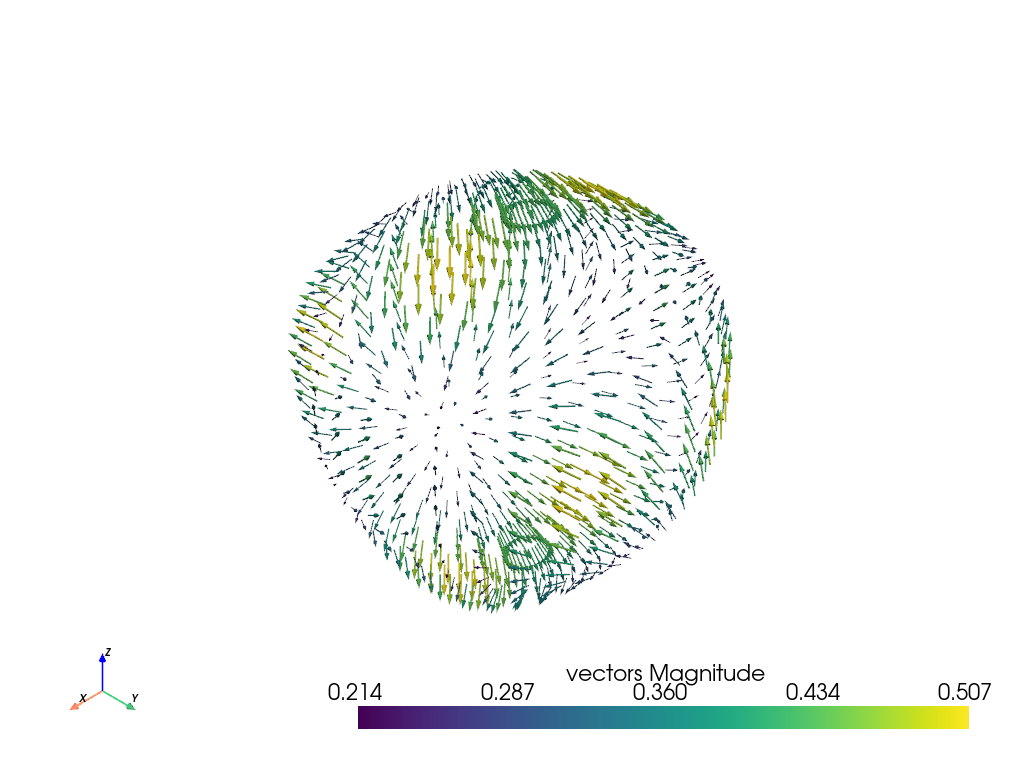 Plot the arrows and the sphere.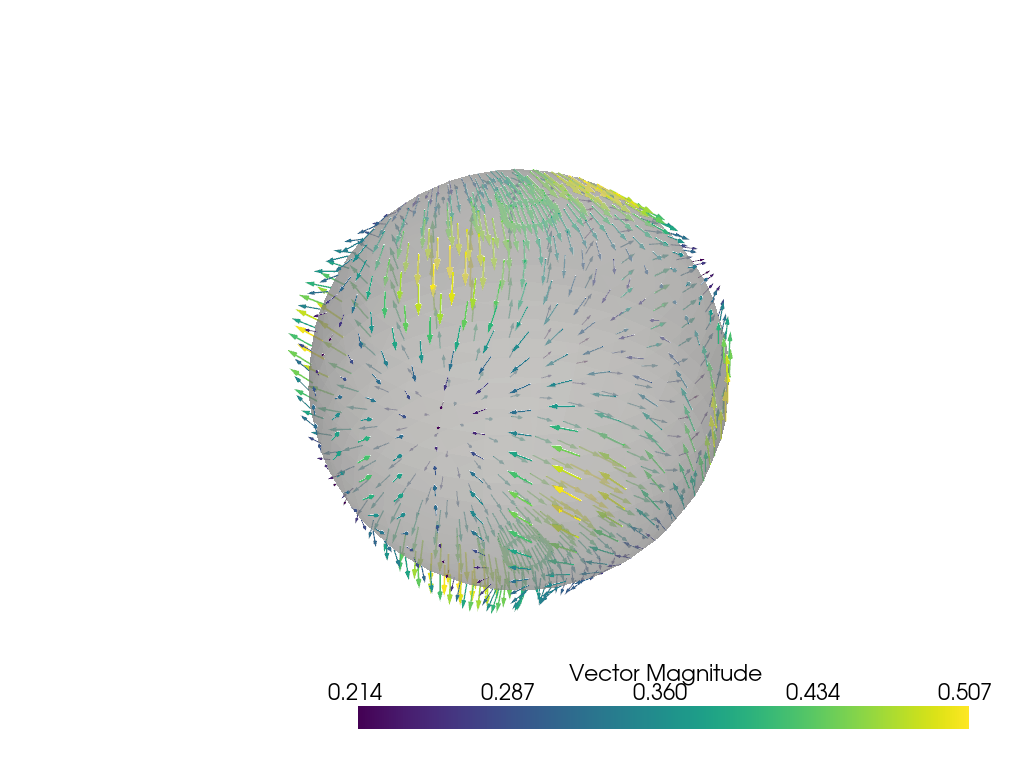 Subset of Glyphs#
Sometimes you might not want glyphs for every node in the input dataset. In this case, you can choose to build glyphs for a subset of the input dataset by using a merging tolerance. Here we specify a merging tolerance of five percent which equates to five percent of the bounding box's length.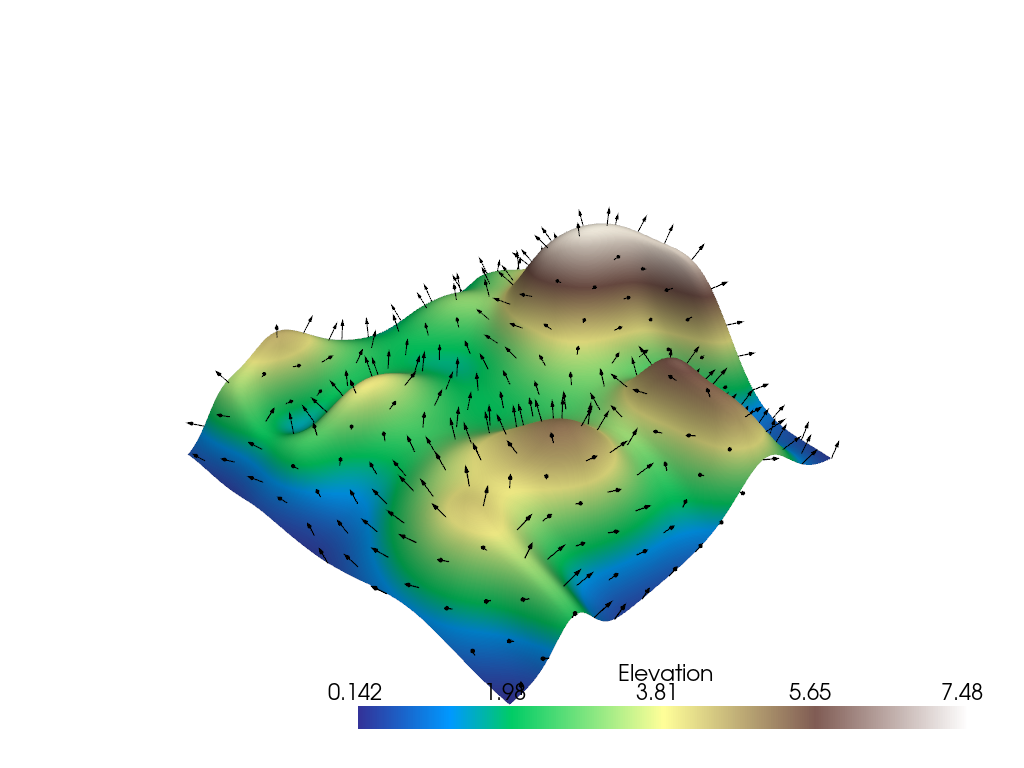 Total running time of the script: (0 minutes 5.672 seconds)
Estimated memory usage: 355 MB